41st Annual Manhattan Beach Hometown Fair
Posted by Ani Stepanian on Thursday, October 3, 2013 at 10:25 AM
By Ani Stepanian / October 3, 2013
1 Comment

Summer may have just ended but Manhattan Beach comes to our rescue this weekend with its 41st Annual Manhattan Beach Hometown Fair that will be held on October 5th and October 6th.
In 1972, local residents that wanted to strengthen the feel of community within Manhattan Beach started the historic Hometown Fair. The fair operates as a non-profit venture that is made possible by volunteers and city involvement. No commercial sponsors are a part of the production of the fair because it would take away from the fairs mission of strengthening the small town feel within the community.
The food booths won't disappoint with a huge array of items to pick from. Whether you're there for the BBQ or the funnel cakes and countless sweets, you'll have a hard time walking away to enjoy the rest of the fair.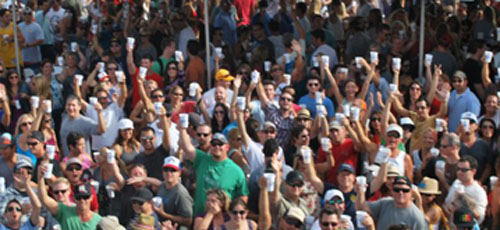 The Beer Garden will be on Dorsey Field at the north end and it will be open at 10:00am with tickets available until 5:00pm on both Saturday and Sunday. Four different charities operate the Beer Garden each year and the proceeds go to them. You can drink and help out the community, what more can you ask for? Not to be outdone, the Wine Garden will be serving premium wines as well as hosting wine tastings on Saturday and Sunday from noon to 5:00pm. Ayline Amiryan will be performing at the Wine Garden on Saturday and Mike O'Bryan will be performing on Sunday.
Music, games and arts & crafts will also help fill the day with fun activities for the family. There will be both paid and free games for everyone to enjoy. The proceeds from the paid games will support local charities. Also, with over 200 fine arts and crafts booths at the fair, you'll be sure to walk away with a trinket or two for your bookcase. Music ranging from Jazz, Rock and Acapella will be ringing from the main stage that's located right next to the Beer Garden (talk about perfect location!).
We would suggest walking or biking down to the fair if you're local. If you have to drive, the fair provides free parking and free shuttle buses that will be picking up at the Northrop Grumman parking lot on Aviation Blvd.
Will you be going to the fair this weekend? Let us know in the comments below!