Cape Cod, Mediterranean & Contemporary Homes
Posted by Ani Stepanian on Friday, May 23, 2014 at 12:13 PM
By Ani Stepanian / May 23, 2014
Comment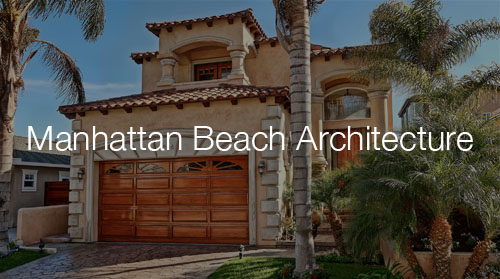 Architectural Styles In Manhattan Beach
When working with our clients, we always get asked about the different architectural styles in Manhattan Beach. Like fashion, popular styles change and go through ebbs and flows throughout the years. With tastes and preferences ranging from one spectrum to the next, we think it's time to break down some of the most popular and sought after architectural styles in Manhattan Beach.
The current top 3 sought after home styles we hear about from our clients are Cape Cod, Mediterranean & Contemporary homes. In recent years, builders have flocked to these top three styles as a surefire way to get massive buyer interest.
Cape Cod
If you've looked at homes in Manhattan Beach lately, we're sure you've taken a peak at one or two cape cod's that are on the market. Historically, Cape Cod architecture originates from 17th Century, New England. The steep roof was a design element added to keep the snow from staying on the roof and the shutters were added as a protective measure against New England storms.
Although modern Cape Cod homes have not stayed completely true to the New England style, they still carry several elements that make them identifiable to homebuyers. The clapboard or shake shingle siding that's added to the exterior of Cape Cod's has become a quintessential element to the architectural design. Interiors are usually built and painted with white/light colors and stones. Cape Cod's are distinct in the fact that all trim and doors are painted white, which helps highlight the usual Cape Cod seaside color pallet throughout the home.
Cape Cod Floor plans feature the living and common space on the first floor with bedrooms on the second. This more traditional layout is pretty sought after in contrast to the many reverse floor plan homes throughout Manhattan Beach.
Mediterranean
When taking a walk on The Strand, it quickly becomes apparent just how popular Mediterranean style homes are in Manhattan Beach. Peeking in popularity during the 1900's - 1930's, the style is reminiscent of palaces and villas from the Mediterranean. Wrought iron elements and white stucco walls are just some of the distinctly identifiable elements of these homes. Grand, lush gardens and arched doorways/windows are also strong identifiable components.
Although historically, the wrought iron elements and grilles were added for security while windows were left open, today most are decorative elements. With several Mediterranean homes on the market in Manhattan Beach, finding one that suits your needs will not be difficult.
Contemporary/Modern
Call it a contemporary style home or modern home, most individuals use the term interchangeably, although there are architectural differences in both. It's undeniable that in recent years, contemporary homes are being built and essentially "devoured" by the market of buyers that are out there. Current contemporary homes have a huge emphasis on natural light and the marriage of indoor and outdoor space.
With the importance and popularity of sustainable and "green" materials, most contemporary homes are extremely energy efficient and built using a lot of recycled and non-toxic materials. Of course it is also important to keep in mind that every builder and architect is different in what materials they choose to use. Contemporary homes also honor a very open and minimalistic floor plan with lots of big open windows and doors.
If you're looking for a Cape Cod, Mediterranean or Contemporary home in Manhattan Beach, don't hesitate to give us a call. We know about several off-market properties you won't be able to find online. (310) 853-3073