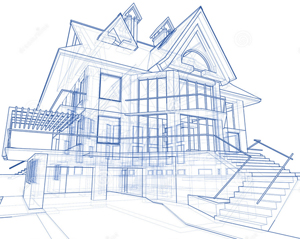 Current and former clients constantly ask us for recommendations to good architects in the Manhattan Beach area. We have some great references to pass along but we always do so with some extra suggestions of our own.
Because choosing an architect can be an incredibly stressful and difficult task for some, we've put together a 5-step checklist designed to simplify and explain the process.
Step 1: Interview Several Prospects
We can't stress this point enough. When picking an architect, having a direct referral is great but you want to make sure that you also consider different options. That referral from your close family friend may have been a great catch for their style and workflow but that same architect may not have the vision you do for your home. Be sure to interview several architects before you make your final decision.
Step 2: Have An Idea In Mind
We're not saying that you have to know exactly what you want for your design project. Instead, we suggest picking out a few homes in the area or in magazines/online that you've liked. Having even the slightest notion of what you expect from your architect will really help you gauge their work in comparison to your expectations. Luckily, thanks to pinterest and several other online websites, inspiration is only a few clicks away.
Step 3: Get An Architect Involved From The Get-Go
Because choosing designs and design elements is time intensive, we suggest getting your architect involved right at the beginning. Your architect can help guide you through the design process if they're involved early enough. Having them on board from the start will also make for a much smoother...