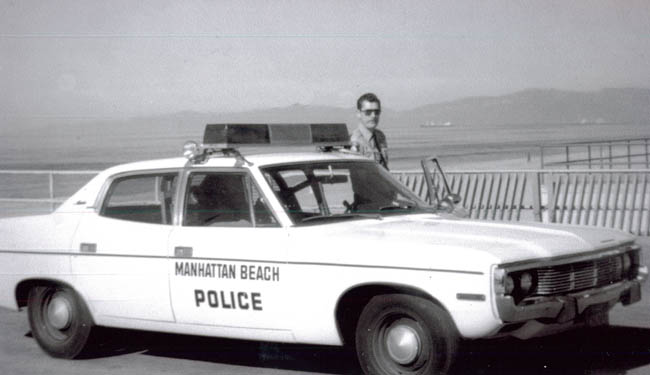 In the early 1960's, the Detective Bureau and Administration staff of police departments throughout the country saw an increase in homicides, robberies and narcotics. In 1963, here in Manhattan Beach, crime was escalating, and the police department was faced with its first bank robbery. Narcotics and hallucinatory pills had become alarmingly prevalent and law enforcement was doing all it could to make the community aware of the dangers of drug use.
Drug raids were carried out by the Manhattan Beach Police Department, resulting in hundreds of both local and outsider arrests. One such raid where thousands of dollars worth of drugs were seized, involved the El Segundo Police Department, along with the Federal Narcotics Bureau. However, it would be the case of George Jung that brought the community into the national limelight.
Inspiration for "BLOW" by Bruce Porter
During the summer of 1967, 25-year-old George Jung arrived in Manhattan Beach. On the surface, this seaside city might have appeared to many as a quiet, low profile community, for officers however, it was labeled as the reigning party town of California's southern coast. It was a little wonder that this drug taking young man thought he had found paradise. George wanted wealth, and in the temper of the times, what better way than to get into the distribution of drugs. To George, Manhattan Beach was the place: close to the Los Angeles International Airport and close to the Mexican border.
The Manhattan Beach Police Department had only one narcotics officer, 31 year old Fred McKewen, who had no budget for launching undercover operations. Being easily recognized...