Changes in Manhattan Beach Architecture
Posted by Jan Dennis on Friday, February 14, 2014 at 3:39 PM
By Jan Dennis / February 14, 2014
Comment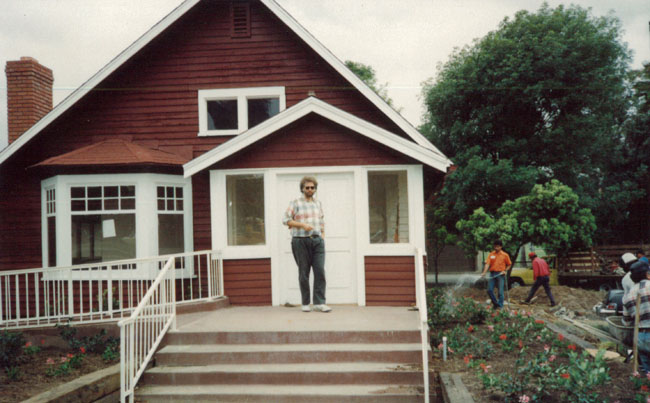 While the Manhattan Beach Park System was expanding, the face of the city was changing. During this period traditional architecture for homes in Manhattan Beach began to change – the community was introduced to a new type of home – the condominium. Manhattan Beach had always had apartment rental units, however it was the desirability of some to own a residence with less up keep. The popularity brought a new look to the low architecture profile of neighborhoods where the zoning allowed. It was also an advantage to the builder, who could realize more income from a small lot.
An excellent example was the construction on the condominiums located in the 400 block of Marine Avenue in Manhattan Beach. Not only was the architecture not compatible to the area, but it was feared that with the demolition of five small Historical Sadler built homes, it would bring more traffic and density to this charming single family area known as the "Gas Light District." (Howard A. Sadler took great pride in creating and building the bungalow style home).
With more condominiums being built and the maximizing of square footage on lots, little room was left for yards. In the late 1980s and into the year 2000, the architectural styles in Manhattan Beach were being replaced by Modern Hi-Tech design.
Beginning in 1985, the consulting firm of Cotton/Beland Associates had been working with the Community Development and later turned their findings over to the City Council, for the purpose of constructing a comprehensive General Plan. With the General Plan updated not only did architectural designs begin to change rapidly, but the community began to see larger and larger buildings, referred to as "Minimansions." Manhattan Beach's architecture had moved from the quaint beach cottage and traditional designs to overpowering edifices.
In 1988, the renowned architect, Cliff May, quoted in the Los Angeles Times: "Good architecture is something that fits in the neighborhood, but nowadays, many architects are building monuments to their clients, and the homes look like castles and mausoleums." Some residents in the community felt that "Slow Growth" would have saved the uniqueness and charm of the small town atmosphere.
One beach cottage retained its dignity, when in 1987, the City Council waived a house moving permit for a house located at 205 15th st in Manhattan Beach. The expeditious action was taken due to the imminent demolition of the building by its owner. The City purchased the 1905 structure for $1 and allotted $10,000 to relocate it. The first site was that of the former railroad right-of-way property.
After meetings with the public and discussing where the final resting place might be, arrangements were made with the school district, who owns Polliwog Park. The new Historical Society Museum would occupy the house in the Park. By May of 1990, after hundreds of hours by volunteers and City workers, the Beach Cottage or better known as the "Red House" had it's formal grand ceremony (pictured above).