Fall Events In Manhattan Beach
Posted by Ani Stepanian on Tuesday, October 15, 2013 at 10:15 AM
By Ani Stepanian / October 15, 2013
2 Comments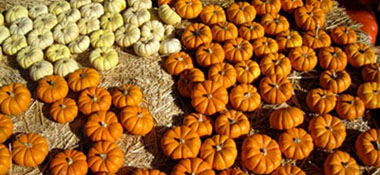 With Fall being in full swing, we think it's time to try and drum up some excitement for events around town. The weather might be colder and wetter but that isn't going to slow down all of the fun seasonal events that are scheduled for the next few weeks.
The Teen Center Bus Trip is scheduled for October 18th. If you have kids between the ages of 11-15, this is the perfect trip for them! They can dress up in costume and go trick or treating in Disneyland. Registration prior to the event is required and it can be done on the city's website.
If you're into photography, the Creative Arts Center is opening up a new exhibit on October 21st that's called "Both Sides of the Lens." Photographers and Digital Artists (PADA) Group Members will be hosting the exhibit. The Exhibition page provides more information on the art exhibit and what you can expect to see.
Barsha Wines and Spirits are hosting a little Halloween fun for the adults on October 24th with a "Hallo-wine" event. Prepare your favorite costume for the event because we're sure everyone will be clamoring for the $200 gift basket that will be given away to the best costume. Who said Halloween was only for the kids?
Of course Fall won't be the same without the Manahttan Beach 23rd Annual World Famous Pumpkin Race Festival on October 27th. The Halloween festival and pumpkin race will be at the Manhattan Beach pier starting at noon with a kids costume parade that starts at 3:00pm.
Are there any events you're looking forward to attending in the month of October? Do you have any you'd like us to cover for the month of November?