Selling a home can be a headache and goes far beyond just hiring the right listing agent. There are steps every home seller can take to be successful in today's super competitive Manhattan Beach real estate market, ensuring you get the price you want in the timeframe you need. And with inventory around the Manhattan Beach area still tight and mortgage rates expected to rise sometime in the near future, many home buyers will spend the first part of 2016 scrambling to find a new home before housing costs get more expensive, making it critical for any and all home sellers to be ready for what should be a busy start to the new year.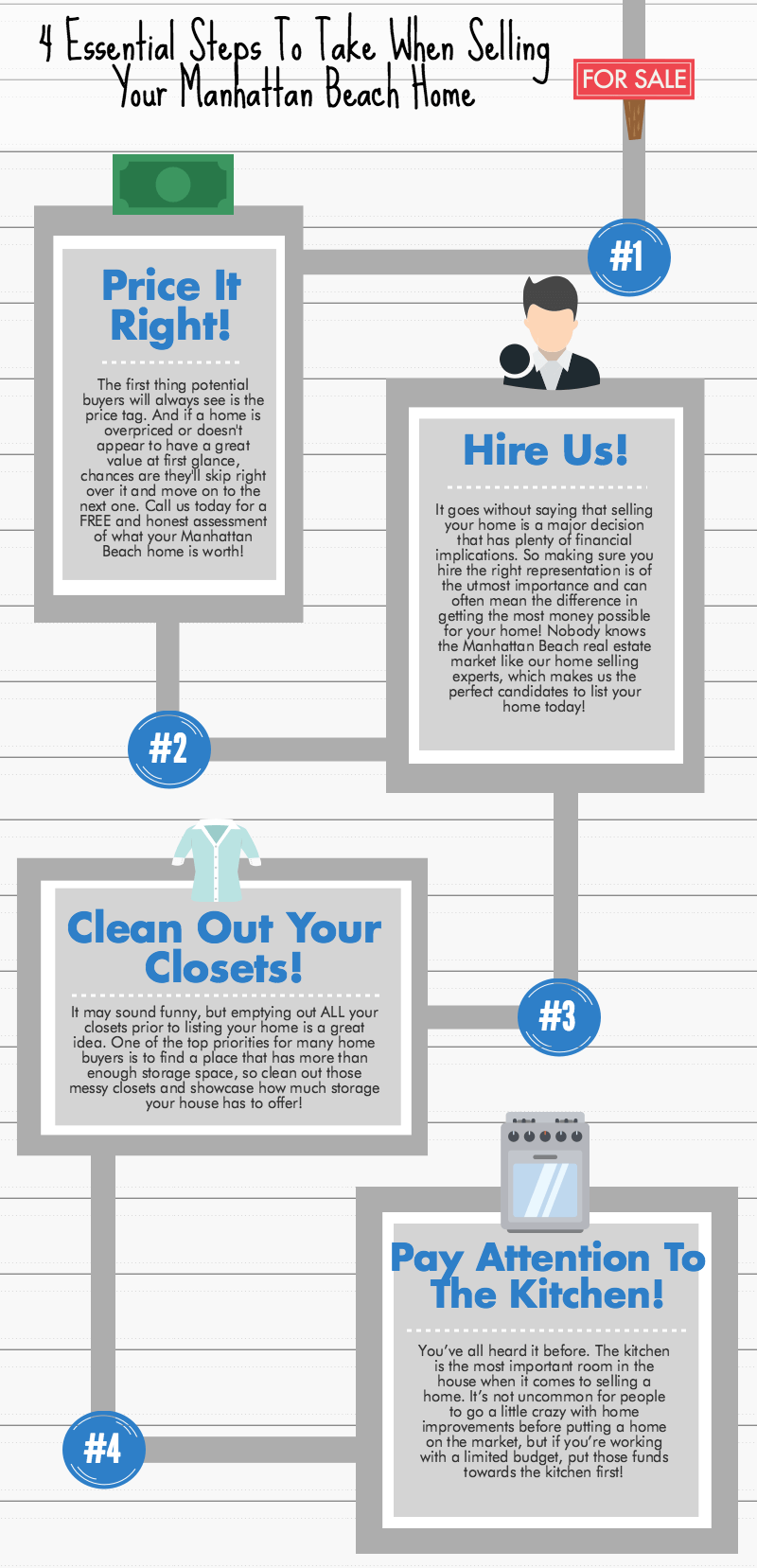 Thinking of selling your Manhattan Beach home in 2016? Although there are many different steps you can take to ensure your home sells, here's a look at 4 of the most essential steps you can take during the home selling process:
Step #1: Price Your Home Right From The Beginning
It sounds easy enough but all too often home sellers demand a certain price that's above market value, ultimately leaving their home on the market longer than expected, or worse, not being able to sell it at all. Hire an experienced Manhattan Beach real estate professional ...