Searching for homes in Manhattan Beach can be pretty stressful at times. When there's very little inventory to choose from and when it seems like 1/3 of the Manhattan Beach real estate deals are happening off-market, one really needs to step up their game. Here are 5 useful tips to help you get your ducks in a row so when you find the right one, you'll be ready to pull the trigger.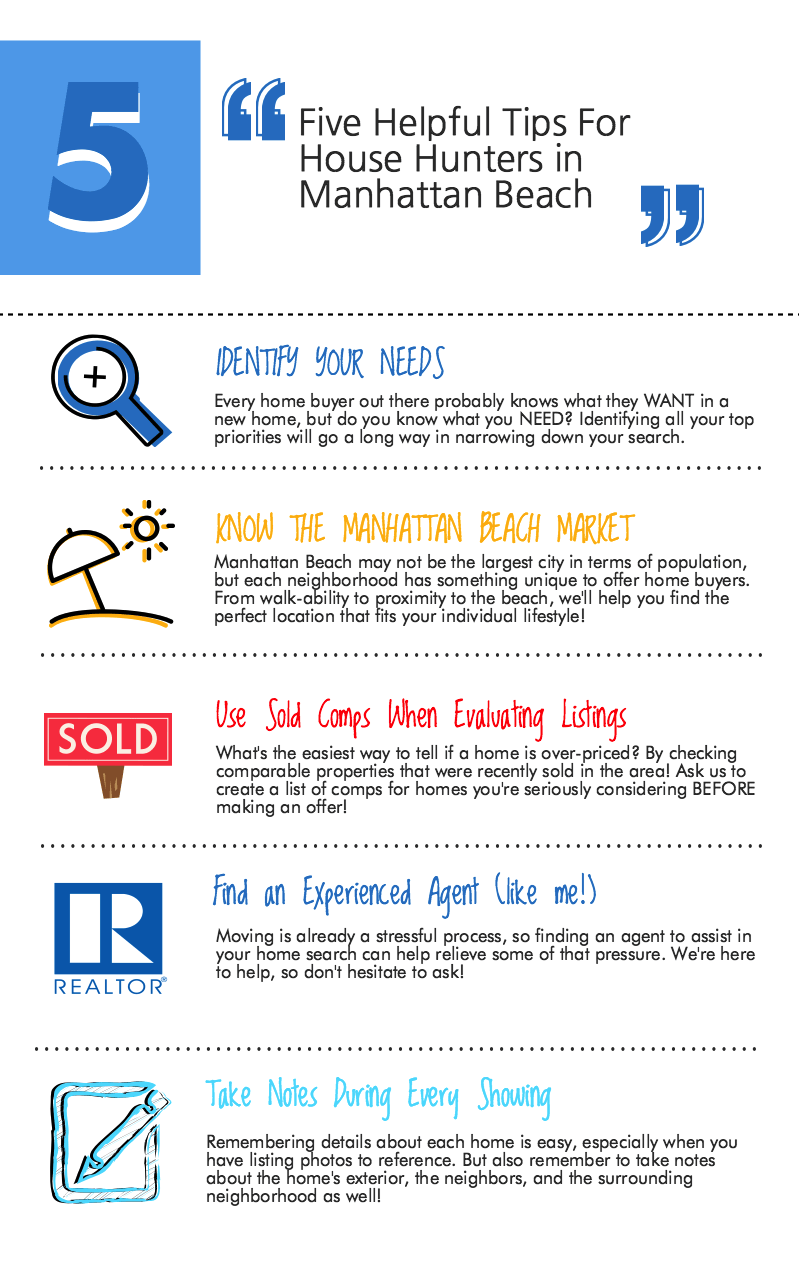 Tip #1 - Identify Your Needs
It may sound simple, but narrowing down what you need in a new home, as opposed to what you want, can save you a whole lot of time and energy during the house hunting process. Chances are you'll never find a home that checks off all the boxes on your wish list, so understanding what you NEED is a great first step in finding a place you can be happy with!
Tip #2 - Know The Manhattan Beach Market
As one of the top beach cities in Southern California, Manhattan Beach features a variety of housing styles and locations that all offer something different. So before beginning your house hunt, get to know all the different Manhattan Beach neighborhoods or narrow down your options by using our ...