Every home seller has specific goals in mind when putting a home on the market. But prior to listing your home, perhaps the most important element in the entire home selling process is pricing it correctly right out of the gate. As an experienced Manhattan Beach real estate agent who fully understands the importance of getting the highest possible return on your home investment, we also understand that in order to drive possible home buyers, an accurate listing price that reflects current market conditions is an essential component to reaching, and perhaps even exceeding all your home selling goals. So although consulting with us prior to making any decisions is highly recommended, here's a look at just some of the factors we'll consider when calculating your home's current value: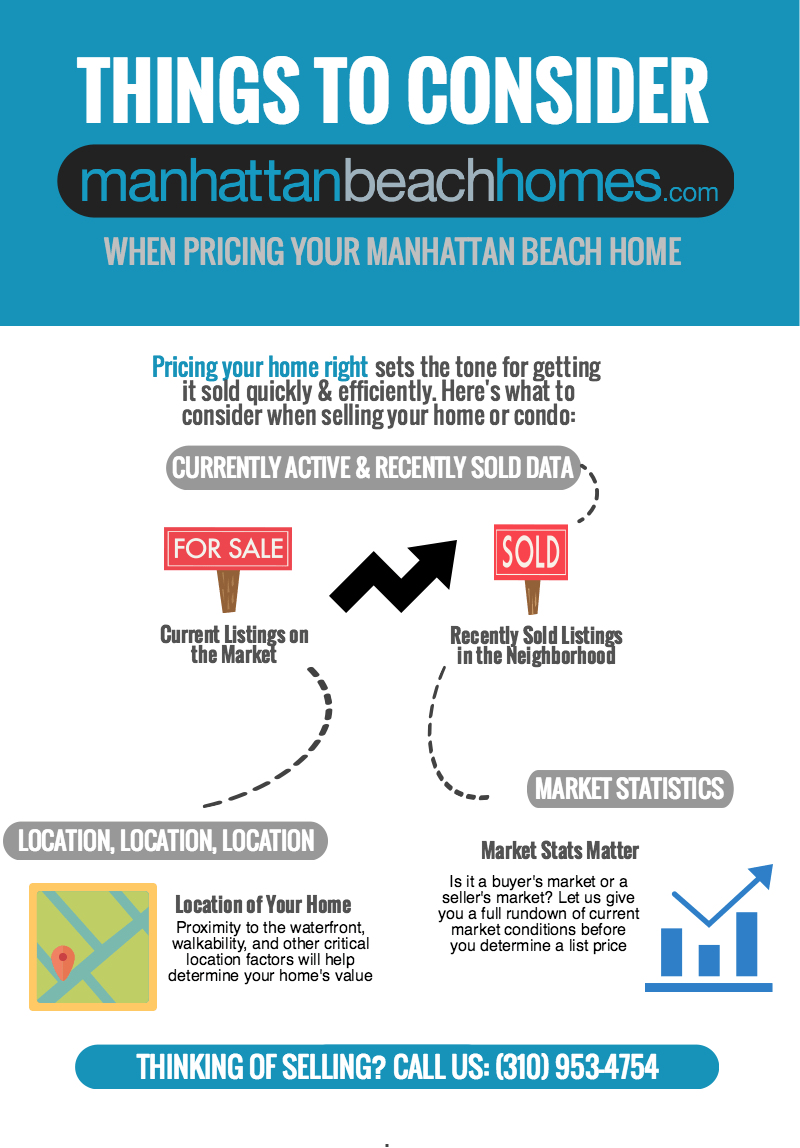 Comparable Prices Already on the Market
Looking at active Manhattan Beach homes for sale is a great way to gauge where the market is at, and how your home might fare should you decide to list. First, if your home is priced well above many other comparable homes currently on the market, chances are you won't get the same kind of attention as other lower-priced homes. Second, it's also worth noting that just because a home is listed for a certain price, that doesn't necessarily mean that's the final selling price—which is also another key component we'll transition into now.

Comparable Recently...