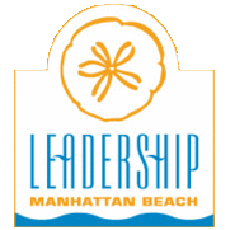 Leadership Manhattan Beach is a local organization that helps train community members for leadership roles. They believe that "leadership is not holding an organizational position; it is taking action to benefit the community."
Vince Lombardi, arguably one of the most successful coaches in NFL history, once said "leaders aren't born, they are made. They are made by hard effort, which is the price which all of us must pay to achieve any goal which is worthwhile." Few other coaches knew leadership as intimately as Lombardi did, leading the Green Bay Packers to win two Super Bowls and five NFL championships in a span of seven years.
So, how are leaders made? Leadership Manhattan Beach thinks they have the answer, and we agree. Our very own Greg Geilman is a 2012 alumnus and he currently sits on the Board of Directors as the Director of Technology.
Founded in 1992, Leadership MB has trained 400 area residents who have gone on to become service organization officers, commission members, city council members and mayors.
About Leadership Manhattan Beach
The leadership program is nine months in duration and is held once a year. Attendees are introduced to Manhattan Beach's community services and programs. The program emphasizes results and teamwork among the 25 to 30 adults that participate every year.
The high point of the program every year is the class project which is something all the members work on that benefits the Manhattan Beach Community. Greg's class took on the water-guzzling landscaping at the post office on 15th Street, with a stated mission "To educate the Manhattan Beach community in environmentally-friendly landscaping...