Poise Fitness To Host Walk With Sally Fundraiser
Posted by Ani Stepanian on Monday, October 6, 2014 at 1:54 PM
By Ani Stepanian / October 6, 2014
Comment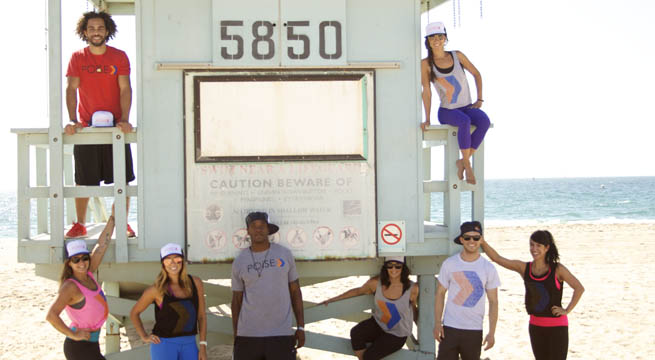 Poise Fitness in Manhattan Beach is hosting a fundraiser/beach workout this Saturday, October 11th. Proceeds from the event will benefit Walk With Sally, a local non-profit organization.
The event is an hour long beach workout that's open to all ages. Justin Roth is the owner of Poise Fitness and he recently sat down with us and spoke further about the event and his passion for giving back.
What's Walk With Sally?
Walk With Sally is a non-profit organization that is focused on providing services for individuals that have family members with cancer. This organization is unique in the fact that its mission is to provide counseling and services for those that know someone with cancer. For example, Walk With Sally helps children, who have parents battling cancer, better understand what's going on. They also help support the families of those affected via various counseling services.
Justin Roth has been in the health and fitness industry for 15 years. His younger brother is autistic, which in a sense is how he got started in the non-profit world by working with children with disabilities. He initially began doing fitness classes for children at the local YMCA and throughout the years he has transitioned into owning his own fitness studio, Poise Fitness in Manhattan Beach.
About Poise Fitness
Poise Fitness is trying to shift the paradigm of typical gyms by taking the ego out of the fitness experience. He wants every member to have a truly unique experience that's catered to their body and their strengths.
The studio also provides movement classes for adults with disabilities. Justin spoke about how inspirational it is seeing how excited the students are for their workouts. Being able to give back to the community whenever possible, is one of Justin's goals.
When Justin wanted to expand his involvement with the non-profit community, he found Walk With Sally and instantly fell in love with the energy and passion of the organizers and staff.
The event is open to all ages so bring the family! There are also a couple local businesses that are helping sponsor the event on Saturday. Please visit the event website for further information.