Top 5 Bars To Watch The Super Bowl in Manhattan Beach
Posted by Ani Stepanian on Wednesday, January 29, 2014 at 12:02 PM
By Ani Stepanian / January 29, 2014
Comment

Like many others, we're sure you're starting to think about where you'll be spending Super Bowl Sunday. Because there are an overwhelming number of bars and restaurants to choose from in Manhattan Beach, we decided to put together the Top 5 places to watch the Super Bowl this Sunday, February 2nd.
We've gone ahead and done the legwork for you by calling all of our top picks and making sure they'll be airing the game!
Grunions Sports Bar & Grill – Tucked away on Sepulveda, this hidden Manhattan Beach dive bar has been around since the 70's. Originally bought by two Philadelphia natives, Danny and Pat, Grunions has served locals through the decades. They'll be having an All You Can Eat and drink event all day…yes you read right! $60 will get you into Grunions for all the food and drinks you can stomach throughout the day. Doors open at 9am for breakfast and will stay open until the last of the crowds filter out after the game.
OB's Pub & Grill – Established back in 1985, OB's has been serving the Manhattan Beach community for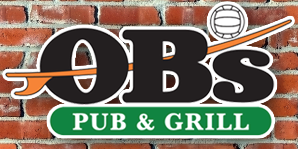 over 25 years. They'll be airing the game and crowds are sure to be flocking to this local staple. If you're planning on being in El Porto, we suggest heading down to OB's early to secure a great spot!
Sharkeez, Manhattan Beach – If great food and drink specials are what you're after for this coming Sunday, Baja Sharkeez is probably your best bet. There will be a huge raffle going on throughout the game as well with smart watches, GoPROs, LCD TVs, snowboards and lift tickets being given away. They'll have food specials during the entire game and drink specials for the first quarter. Drink specials include Monster Mimosa's for $7, Budweiser/Bud Light for $4.75 and 64oz pitchers of select beers for $13.50. They'll also have fajita, Buffalo wings and taco specials throughout the game.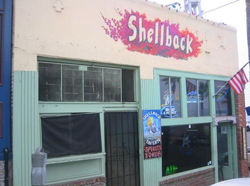 Shellback Tavern – Built by the great, great granddaughter of famous composer Sebastian Bach back in 1922, Shellback has been a neighborhood gem for over 90 years. Having survived decades of change and transformation, Shellback is now owned by Manhattan Beach native Bob Beverly. Be sure to get there early before the crowds take over and make finding a seat nearly impossible.
Hennessey's – Originating in Hermosa Beach back in 1976, Hennessey's has grown tenfold throughout the years. The Manhattan Beach location will be extending their happy hour menu for the game on Sunday. They'll also have special pulled pork platters, Italian hoagies, crab and artichoke dip to represent Seattle and Buffalo burgers for Colorado fans.
Where will you be on Super Bowl Sunday?