Top 5 Restaurants in Manhattan Beach
Posted by Ani Stepanian on Wednesday, April 23, 2014 at 4:59 PM
By Ani Stepanian / April 23, 2014
Comment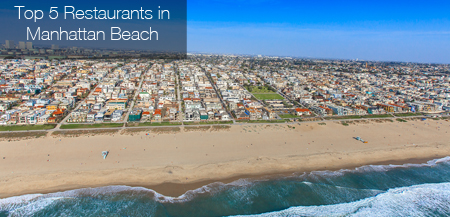 With seemingly endless new restaurants around the city, we thought we'd try to compile a list of the top 5 restaurants in Manhattan Beach. If you're a Manhattan Beach local, you've probably been to a few from our list but we also made sure to include some lesser-known restaurants as well.
Manhattan Beach Post - What good is a restaurant list without the mention of Manhattan Beach Post? Chef and local South Bay resident David LeFevre has created an awe-inspiring social atmosphere at his restaurant. Their website describes how the restaurant was designed to maintain some of the integrity from the 1960's post office that used to call the location home. If you're looking for a dinning experience focused on aiding social interaction while bringing worldly dishes to the table, Manhattan Beach Post is the spot.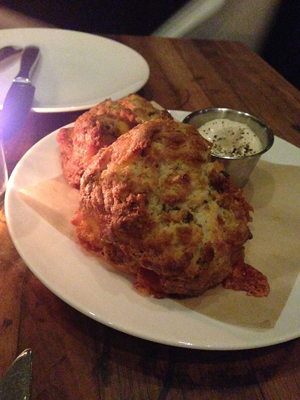 Tin Roof Bistro - Located in the Manhattan Village shopping center, Tin Roof Bistro was established to reflect wine country for local diners. Whether you're looking for everyday comfort foods or innovative, international dishes, Chef Anne will not disappoint. With ample patio seating, Tin Roof Bistro is the perfect lunch destination for a beautiful summer day.
Second Story Restaurant - Many locals haven't heard about Second Story Restaurant in Manhattan Beach. Located within the Belamar Hotel, Second Story is not your everyday hotel restaurant. Executive Chef Vania Almeida uses organic produce and sustainable ingredients on her menu. Whether you're looking to grab a quick drink or you need a new dinner spot, Second Story Restaurant in Manhattan Beach is the perfect hidden gem around town.
Beach Pizza - Beach Pizza has been a Manhattan Beach staple for over 28 years. Honoring fresh ingredients and non-deep fried menu items, this local restaurant might be the perfect stop after a long day spent at the beach. Baking both their chicken wings and mozzarella sticks, the restaurant is focused on making dinning as fat free as possible. Their website even talks about the old relationship they used to have with a deep fryer that no longer serves the restaurant!
Marine Street Cafe - If you're looking to get away from the crowds on The Strand and Manhattan Beach Pier, Marine Street Cafe is the perfect destination. Skylar and Peter, a husband and wife team own the restaurant with great pride for both its name and subsequent location. They pride themselves on only using certified organic ingredients that are grass fed and pesticide free.
We're sure our list of the top 5 restaurants in Manhattan Beach leaves out countless incredible dining spots! Let us know about your favorite and they may be featured on our next list!