Tour de Pier in Manhattan Beach
Posted by Ani Stepanian on Friday, May 9, 2014 at 4:42 PM
By Ani Stepanian / May 9, 2014
Comment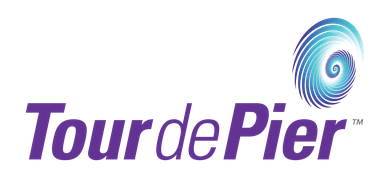 The Tour De Pier is back in Manhattan Beach! The upcoming May 18th event marks its second year since the inaugural event back in May of last year. The Tour De Pier is a fundraiser geared towards raising funds for the cancer community.
The event that was held last year raised $339,000 for charities and was immediately approved for the following year. The fundraiser is a spin/bike event that's held at the Manhattan Beach Pier. Jon Hirshberg and Heath Gregory, both from Manhattan Beach, were the brainchildren behind the event that has been such an astounding success. Thanks to the events popularity, NYC is also hosting its own Tour De Pier this coming June. The event held in New York will be considerably smaller but it's a great stepping stone to growing the events notoriety throughout the country.
To date, $367,191 of this years $500,000 goal has been raised. All proceeds are going to The Hirshberg Foundatino for Pancreatic Cancer Research, the LiveSTRONG Foundation and the Cancer Support Community. There will be over 700 participants riding in place during the four riding sessions throughout the day. There will even be a children's cardio zone sponsored by Spectrum. Several sponsors and exhibits will be set up throughout the area, ensuring plenty to see and explore.
If you haven't yet registered, there's still time and space to do so. You can also find teams to sponsor and donate to on the event website. It costs $500 minimum for all four sessions with the bike. You can either donate all $500 on your own or ride as a team, switching off team members for each session. There are also several opportunities to volunteer during the event, if cycling isn't your thing!
There will be tons of prizes given away during the event so make sure you get there early for the opening morning program. Complimentary bike valets will be provided to those that ride down to the pier. Because of the events huge popularity, we suggest walking or biking down to the area if you can do so! With nine days left until the event, there's still time to get a team together and help raise money.