Sand Section Real Estate – Manhattan Beach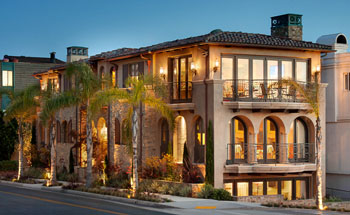 Find the newest Sand Section homes for sale & real estate listings below!
Living in the Sand Section community is like being on vacation year-round. The landscapes are postcard snapshots–sprawling beaches, foamy surf, pastel sunsets–and residents will tell you every weekend feels like a seaside getaway. You wake up to some of the best ocean views in Manhattan Beach and walk a short distance to one of Los Angeles' widest beaches. You can also stroll to some of the city's finest restaurants, invigorating recreation destinations, and relaxing parks.
For help securing your dream home in Sand Section, connect with our team of local Manhattan Beach real estate experts. We'll share the latest insider intel, schedule home showings, and help you secure your next home. Watch our video or read more about Sand Section real estate below.
Homes for Sale in Sand Section Manhattan Beach
September 28, 2023
$1,915.61
Avg. $ / Sq.Ft.
$5,395,000
Med. List Price
Selling or buying a home in Sand Section soon? Call Greg Geilman at (310) 953-4754 to talk to a local real estate expert. Our Sand Section REALTORS® team will help you navigate the most competitive housing market in Manhattan Beach.
Sand Neighborhood Real Estate Market
The Sand neighborhood real estate market is probably best known for its walkability and sense of community. In the Sand Section, people are always out and about. On any given morning, the bike paths and walkways are teeming with people pushing jogging strollers, walking their dogs, pedaling Strand cruisers, and heading out for breakfast or coffee.
The sand on the beach is so soft and desirable, that it was excavated and sold to line the beaches in Waikiki, Hawaii in the 1920's and 1930's - not the first example of things for sale (homes for sale) in the Sand Section going to extravagant lengths!
The Sand Section is cozy. Lots are generally smaller and homes closer together than elsewhere in Manhattan Beach, but residents seem to appreciate the thought of sharing their tight-knit community and proximity to the beach with their fellow Sand Section dwellers.
Since homes in the Sand real estate market are densely situated, it's easy to get to know your neighbors. The population in the Sand Section is about 12,000, many of whom are youngish, mid-career professionals who enjoy maintaining active and outdoorsy lifestyles.
There are condos, townhouses and single-family residences in the Sand Section neighborhood. Reverse floor plans are common here, a design that takes full advantage of the ocean views and the entertaining experience. This means that most bedrooms and living areas are located on the main level with the kitchen and entertaining area on the top floor. This gives guests the opportunity to wine and dine against the backdrop of a Southern California community ocean view.
The Sand Section community encompasses the neighborhood between Valley Drive and the Pacific Ocean and runs the entire length of Manhattan Beach. Many of Manhattan Beach's most popular micro-neighborhoods are within Sand Section, including Downtown Manhattan Beach, Walk Streets, and The Strand.
Sand Community Amenities
Most homes in the Sand community lack backyards but more than make up for it in proximity to the ocean, luxurious architecture, and various amenities. Kids can play in the Walk Streets, which are pathways for foot traffic only that run all the way down to the beach.
Another perk of living in the Sand Section is Bruce's Beach - a nice park to watch the sunset or share a picnic. Additionally, everyday you'll see people jogging and cycling along the bike path which travels the whole way from Palos Verdes to Santa Monica.
Students in the Sand Section usually attend Grand View Elementary or Robinson Elementary in one of the most well-funded districts in the South Bay area – a testament to its standards and the quality of education its staff provides.
If you're the kind of person who enjoys the outdoors and the Beach Cities neighborhood lifestyle, you'll find the Sand Section of Manhattan Beach to be an ideal place to begin a new life.
Start Your New Life In Sand Section Real Estate
Sand Section homes for sale offer a lifestyle that many only dream of, but it can be yours. To learn more about any Sand Section property listing, click "Email Agent" and our team of local Manhattan Beach REALTORS will be in touch to share disclosures, past sales history, and comparable Sand Section homes, and answer any questions you have.
For your convenience, we also recommend that you register for a free account to be the first to know when new Sand Section real estate is listed. An account will allow you to set up filtered, saved searches and also save your favorite homes for future reference.
Search Homes for sale in Sand Section Manhattan Beach